Leif Angestam - Vitec AB - Sweden
"DataFlex offers a lot to a developer working with business and database intensive applications. The speed and simplicity with DataFlex is incredible, and compared to colleagues working in .NET, our development time is less than half of theirs!"
Albin Wisén, Prosmart AB - Sweden
"Dataflex is an excellent development tool for quickly developing web and windows applications. What stands out is precisely the speed in developing new solutions. The development time is drastically reduced with Dataflex."
Henrik Mørch, Director, Blue Water Shipping - Denmark
"I had been working with FrontIoT in the last 10 years and experienced a huge strength in the flexible way of developing IT projects. It has to do with the fact that FrontIoT uses DataFlex as a development tool for delivering fast and flexible solutions - faster than I have seen elsewhere!"
Peter Dyrholm, IT department, Fødevarestyrelsen - Denmark
"Being already well familiar with our databases, DataFlex provides our department with a new and most effective way of serving our users!"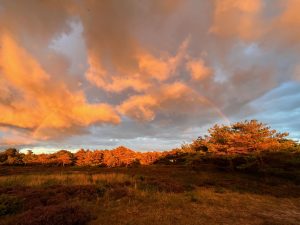 We are very proud of the following quote from the Danish Veterinary and Food Administration:
"We would not be where we are today, had it not been for DataFlex. The applications based on DataFlex facilitated the payment
for 6,500 recipients totaling DKK 4 billion. This is not only due to fast and competent consultancy, but also an efficient development environment in DataFlex, which has been able to support our wishes for the applications. DataFlex has supported our agile approach in the development work, and we have therefore saved both time and costs. We have ended up with a very satisfactory result of high quality and with very satisfied users"
– Head of Division for the Compensations Unit Merete Roos – April 2022

System development for any business.
We are particularly good at developing administrative IT systems (web, mobile and Windows) adapted to the business. With our many years of experience in developing and implementing systems, we can see through a solution across multiple layers. That is why we are moving quickly and thus reaching the target so that the timetable and the budget are adhered to. Our customers can tell you more read here.
DataFlex partner in Scandinavia
Why have 10 programmers when you only need 3 to develop the same application. DataFlex is a development tool that gives you all you need without compromise. You also call it Lean. It brings development time and cost down. Our customer references tells why DataFlex is so popular.
Read more about DataFlex here.
Need Excel and Power BI  
consultancy?
Excel spreadsheets can be very complicated with many sheets and formulas. It requires an updated knowledge. There may not be enough time for that – or capacity.
We can offer consulting assistance in Excel spreadsheets in order for you to become self-driving. We can help making formulas so that they are relevant and can be shared with others.
The same goes for Power BI.